Riparian Engineering is an environmental engineering consultancy that specialises in riverine and coastal zone science, management and engineering. The riparian & coastal zone  is the interface between land, water and marine environs and includes rivers, coastlines, estuaries, foreshores and wetlands. These landscapes are formed by fluvial, tidal, aeolian and marine sediment transport that  are strongly influenced  by sea level , floods, tides, storm surges, waves, freshwater flows, vegetation and human interactions. The study of these landscapes and processes is what we call riparian engineering.
We specialise in: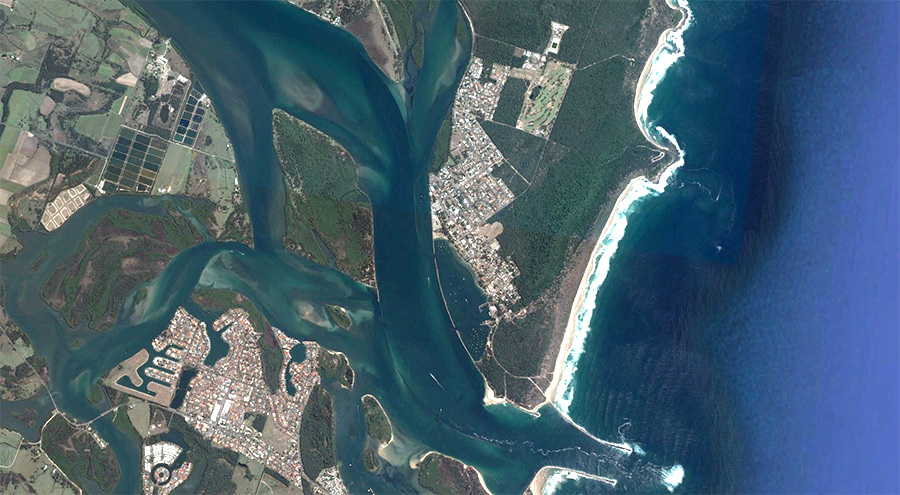 Riparian Engineering undertakes riverine and coastal projects, using dedicated project staff and scientific specialists. We can provide sound scientific and engineering advice to our clients so they can better manage riparian and coastal lands. We also have strong working relationships with other consultancies, research organisations and government departments and we are able to lead and or be part of a team that works on larger more complex projects. We are committed to research and best practice in riparian and coastal science and engineering.
---
Staff
Tim Dilworth
Managing Director 2005  –  Present
Environmental Engineer, Riverine & Coastal Engineering / Geomorphology
Bachelor of Environmental Engineering (B. Eng.Env.) Griffith University (1997)
Postgraduate Research (Riparian Landscape Ecology) Fluvial Geomorphology, Spatial Data Analysis, Remote Sensing, University of Queensland (2001)
Tim's scientific style is based on observing the form, function and behaviour of rivers, estuaries and coast and how they change through time. He has developed several scientific specialisations to solve management issues in riverine and coastal landscapes. Tim is an expert in: fluvial & coastal geomorphology;  wave mechanics;  hydraulic modelling;  hydrological modelling; riparian vegetation ecology; geotechnical assessments; terrain modelling and GIS. Tim can synthesis these disciplines to determine how riverine and coastal landscapes function and how they can be  managed and engineered for human use and the preservation of biodiversity.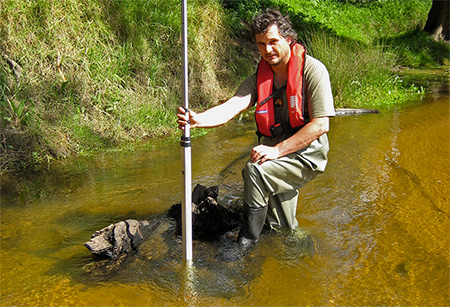 Lisa van der Velde
Design and Communication 2012  –  Present
Diploma in Graphic Design (2007) Diploma in Business Management (2014)
Lisa is an expert in graphic design and communication. Her strong visual communication skills ensure clients and stakeholders can easily interpret complex scientific processes and problems.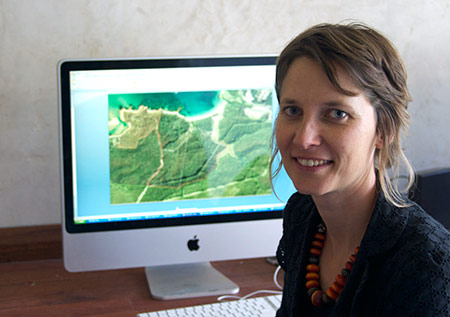 Linda Churchill
Water scientist and Communication 2012 – Present
B. Science, M. Env. Science
Linda specialises in biological assessments, water quality and contaminated site assessments. Linda is also an expert in scientific communication and she works with Tim and the other specialist to create concise well written reports.
---
Specialists (Our Network)
Riparian Engineering is a small consultancy but we are able to undertake complex multidisciplinary projects, as we have excellent working relationships with other scientists and engineers that specialise in riverine, estuarine and coastal landscape management. We are able to collaborate with these specialists to deliver the best possible outcomes for our clients. We highly recommend  these people and we encourage you to contact them.
Kieran Reichart (Director, Senior Environmental Consultant | Natura – Pacific)
Kieran has extensive experience working in environmental consultancy, flora and fauna assessment, water quality monitoring programs, estuarine and riparian health assessment, research and restoration planning. He has managed a number of consultancy projects for industry and local governments in Queensland, including several that have focused on estuarine health assessment, water quality monitoring, community engagement, riparian assessment, flora and fauna assessment and restoration planning. Having worked for the Environmental Protection Agency's Queensland Herbarium Wetland Management Unit and Vegetation Assessment Unit as a senior botanist, he also has extensive experience in GIS, flora identification,  legislation and liaising with the NRM bodies and other local, state and federal Government departments, providing him and his project team with a foundation of prior knowledge on expectations and government protocols.
Dr Nick Yee (Principal Environmental Scientist | Elgin Associates P/L)
B. Science (Hons),  PHD  (Melbourne University)
Nick is an environmental and marine scientist with over 12 years experience in:
water quality studies
estuarine, marine and coastal ecology and processes studies
microscopy
marine technical services – diving and work vessels
Nick has worked with Riparian Engineering on a number of different projects over the years, including two major constructed wetland projects, where the performance of each constructed wetland to treat effluent was reviewed.
Richard Berry (Landscape Architect / Sydney Manager  | AWC)
BSc (Aquatic Ecology & Environmental Physiology), BLA Hons
Richard has dual degrees in Landscape Architecture (Hon.) and a Science Degree majoring in Aquatic Ecology and Environmental Physiology. Richard has 15 yrs professional experience in Australia, New Zealand, the Middle East and Europe. Richard has a broad range of skills from bespoke design through to management at a landscape scale. This is evident in a body of work that started in design studios undertaking high end residential and commercial design through to the development of strategic management plans to secure environmental assets at a much greater scale. As manager of Australian Wetlands Consulting – Sydney, Richard is dedicated to providing practical environmental solutions that are firmly grounded and backed up by scientific rigour. Richard and Tim have been working together for eight years on several projects related to river management and restoration design.
David Bayel (Director, Specialist with Acid Sulfate Soils | ADG Consulting)
B. Environmental Science
David specialises  in acid sulfate soils assessments, contaminated site assessments, on-site sewage treatment systems.
Paul Ollet (Principal Water Engineer
at

HYDRALINC Consulting)

B.A Engineering (Natural Resources), M. Hydraulic Engineering

Paul is a Water Engineer whose specialist skills revolve around hydraulic investigations, dam safety/surveillance, river engineering/management, hydrology and stormwater planning and design. Paul has 15 years experience working in both the public and private sectors, and has a keen appreciation of the various needs of a wide range of clients. This broad experience has led to the development and application of strong analytical skills. Specialist Capabilities:
Dams & Reservoirs: safety and surveillance systems, inspections, dam break flood impact assessments, hazardous dam assessments for mining;
Rivers & Floodplains: Hydrology, floodplain modelling and mapping, geomorphology and sedimentation, bridge hydraulics and blockage risk;
Bulk water distribution: Assessing performance, efficiency and optimisation. Water yield analysis;
Stormwater Systems: planning, design, flood risk assessment, urban hydraulics;
Flood & Stormwater Protection Works: Rip Rap design, energy dissipator design, scour protection;
Proficiency with the following tools: TUFLOW, Mike Flood (M.Urban, M11, M21), HEC-RAS, GeoRas, URBS, XP Rafts, WBNM, Aquator, 12D Terrain Modelling, MapInfo, ArcGIS.
Dr Sarah Butler (Senior Environmental Consultant  | Natura- Pacific)
(B. Environment Science 2007, PHD Landscape Ecology  2013)
Sarah has a background in vegetation community and condition surveys, mapping and modelling at a local and regional scale for Natura Pacific, for Government and non-Government organisations and for her PhD. Her experience in vegetation community, condition and resilience classification and assessment at a research and management level provides a rare insight into the most up to date technology, methodlogy and systems in her field. Sarahs current work also requires her to utilise her skills and experience in Government and landowner liaison in undertaking assessment of vegetation condition based on land use patterns. Using her inter-personal skills together with her passion for education and community engagement, she has been able to successfully empower a variety of stakeholders to work effectively with local, regional and federal governments. This approach has facilitated the development of a collaborative framework towards the conservation of their respective natural assets.
Chris Brennland Horley (Post Doctorate Wollongong University)
B.Science (Hons 1), PhD (University of Wollongong 2010)
Chris is an expert in spatial data analysis and terrain modelling. He currently works on post doctorate research with respect to bushfire management in NSW at University of Wollongong.  Chris and Tim collaborated on a major project mapping watercourses and wetlands on the Gold Coast over 1200 km2.
Adelqui Rizzotto (Director (Project Manager – Grand Civil)
B. Civil Engineering
Adelqui has over 10 years experience in civil construction, specialising in roads, excavations, retaining walls, sewerage and water infrastructure. Grand Civil has all the necessary machinery, insurances and operational know-how to complete major civil projects and has a strong working relationship with Riparian Engineering.